A brand new year to continue expressing our love for mambo dance and music!
This month's social was yet another success thanks to the continued support of the LA On2 community. Not only are we thankful for all the familiar faces we see every month, we're also grateful that the social continues to grow.
The January Mambo Outlet was host to the Unified On2our visit, which included performances by OMambo Dance Project, Tumbao de OMambo, OMambo's Amateur Dance Team (which didn't look amateur at all!), and Abraham & Michelle of Los Anormales.
Each and every performance was magnificent and greatly appreciated by a crowd filled with current and former dance team members from companies past and present.
Special thank you goes out to all of the performers who work incredibly hard to put on a show. Shout out to DJ Mayimbe of Mambo on Wax (and guest DJ Dario) for another great night of music.
San Diego, Bay Area folks, and anyone else from out of town: thank you for visiting and dancing with us! We hope you enjoyed yourselves.
Photos
Photos from the January social can be found here, courtesy of Raul Photography Company: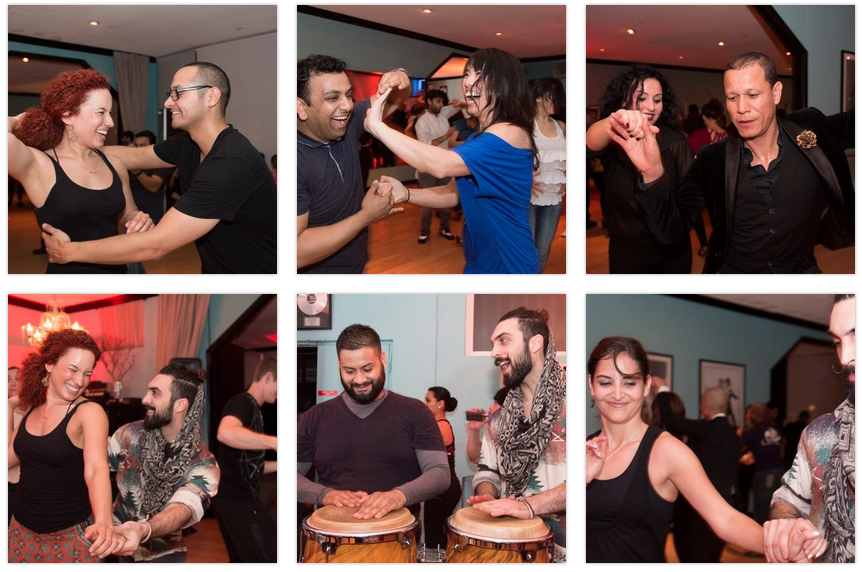 Videos
Performance videos can be found below and are courtesy of Kyle Mikami. You can follow his him and his work on Facebook or YouTube.
OMambo Dance Project – Pro
Abraham Rosales & Michelle Ramos of Los Anormales
Tumbao de OMambo – Semi Pro
We look forward to next month's Mambo Inc. Social, happening on February 21st! This time it won't interfere with your Valentine's Day plans.
See you next month,
Jhony, Vernnie, and Veronica.
Mambo Inc.