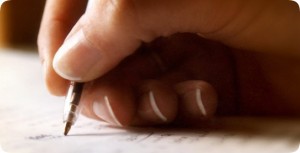 Here at Mambo Inc., we pride ourselves in providing a quality experience for our customers and students.
Whether we're at your private event function or in our studio holding group classes, we're committed to giving you the best experience that we possibly can.  But don't take our word for it, here are a few samples of what people are saying about us.  We hope someday we can do the same for you!
 Corporate Events:
"I just wanted to say that we couldn't have been more pleased with the performance by Mambo Inc. at our event last week. I appreciate the time and effort your group put into developing the dance routines. They were performed to perfection. Some of the comments I heard were: "Beautiful", "Classy", "Exciting" and "Effortless". Our guests and my Boss' were thrilled! Our event would not have been such a huge success without you. Your staff is very professional and was a joy to work with. I would highly recommend Mambo Inc. in the future." – Irene A.
GROUP CLASSES:
"I'm in Jhony and Veronica's intermediate on2 class at Mambo Inc. which meets on Thursday evenings. Besides being extremely competent teachers, they are very patient and really care about their students. They are genuinely happy when they see their students progressing and enjoying themselves and give lots of positive and constructive feedback. I highly recommend this class and their once a month socials." – Marty H.
"Jhony, Veroinca and Vernnie of Mambo Inc. are THE go-to guys in LA for learning ON2.  Not only are they all super dancers in their own right, but you can't imagine more caring enthusiasm from dance instructors.  I feel sure they'd teach for free if they could find a free studio.  They're just that committed.

A HUGE advantage of taking lessons from Jhony and Veronica is that you can watch them execute moves as a polished couple.  And then you can immediately practice the same moves with one of them, an expert, regardless of whether you are a guy or a girl.

Finally, Mambo Inc. is a dedicated ON2 dance club including most of the great ON2 dancers in LA.  On lesson nights, other dedicated members of the ON2 club show up to help out.  This further expands the value of the lessons through the opportunity to dance with more expert dancers at no additional cost.  You can get a lot better a lot faster when you can dance with these real pros in an un-intimidating classroom environment.  As a beginning ON2 guy at Mambo Inc.,, I've been nurtured by an entire fleet of ON2 pros!" – Sandy A.
I took 6 beginning ON2 classes with Vernnie recently, and it was sooo much fun. I've taken a class here and there before but never found anybody who teaches the fundamentals of salsa in a way that was easy for me to understand and remember along the way. I highly recommend him. – Sofia
I recently completed two six-week beginners' series with Mambo Inc. and they were EXCELLENT! I highly recommend this group to anyone interested in salsa, and it really doesn't matter if you are already a longtime "on 1" dancer wanting to learn the mambo ("on 2"), or if you have never danced salsa at all. These classes focus on the important fundamentals, with attention to detail and emphasis on truly connecting to the music. Mambo Inc. is staffed with top-rate teachers who are also terrific people. They are passionate about salsa, very knowledgeable, and make learning a joy! – Brian J.