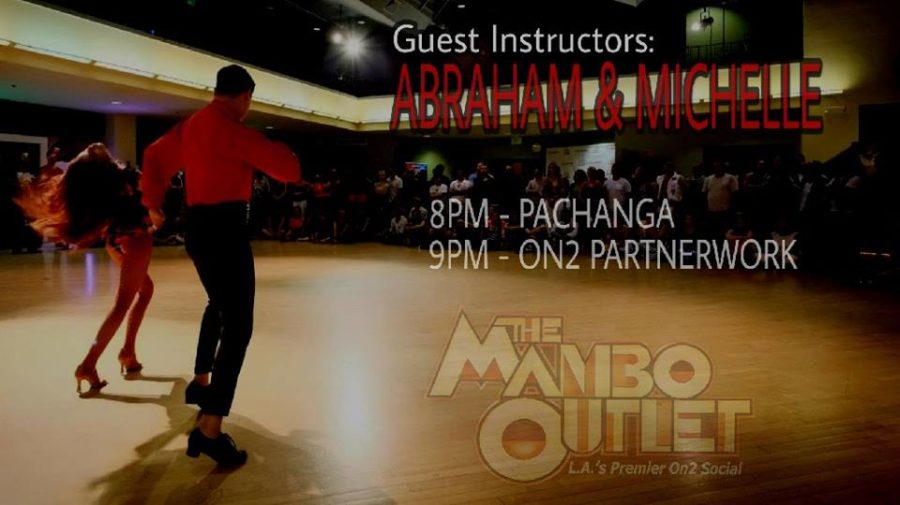 April Special Guests – 04/15/17
This month we're very excited to have one of the best dance couples and dance instructors in L.A. joining us to help infuse additional flavor to our monthly dancing ritual:
Abraham & Michelle, distinguished performers, dancers and instructors, will be teaching a pachanga workshop (8 p.m.) and partnering workshop (9 p.m.) before The Mambo Outlet Social gets going.
7-8:00 pm: Beginner On2 Fundamentals with Vernnie (Mambo Inc)
Come and learn what dancing On2 is all about with a friendly long-hour introduction. If you've never taken a dance class, or if you are looking to transition to the On2 style, this is the class for you!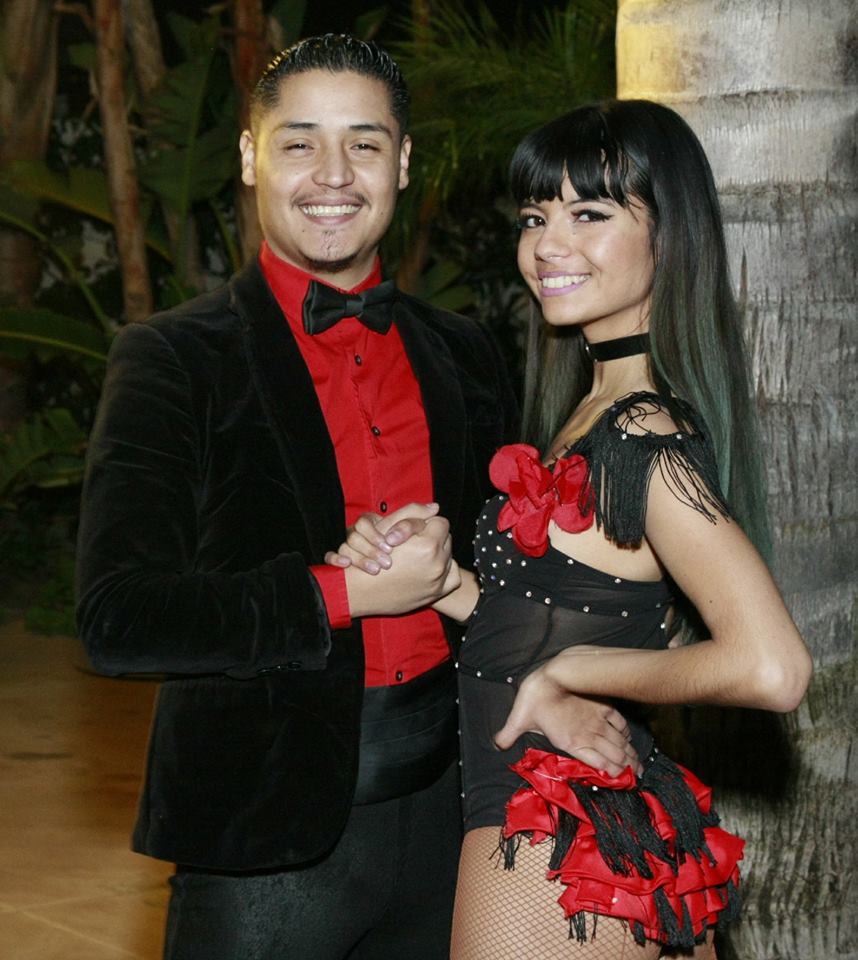 8-9 pm: PACHANGA (All Levels) with Abraham & Michelle
Who needs to think when your feet just go? An exciting hour-long session of Pachanga rhythm footwork and shines.
9-10 pm: On2 Partnerwork (Int. Level) with Abraham & Michelle
Expand your social moves library with this super fun and informative class, which will focus on the fluidity and technique of leading and following.
Each class is only $12 if you pre-register online (see below) or $15 at the door (cash only).
Purchase any two classes and the entrance to the Dance Social afterwards is FREE!
Note: Each purchase is based on 1 person only. Additional Person(s) requires separate transaction