"GREAT DANCERS ARE NOT GREAT BECAUSE OF THEIR TECHNIQUE, THEY ARE GREAT BECAUSE OF THEIR PASSION." ~ Martha Graham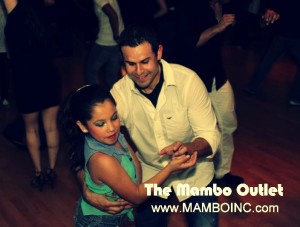 July's Mambo Outlet was so much fun. The music, the dancers and the energy in the room couldn't have been better. We hope you'll join us again in August for another summer edition of the Mambo Outlet.
On2 SALSA CLASSES FROM 7-10 p.m.:
7-8 p.m.: Beginner On2 Class
Come and learn what dancing On2 is all about with a friendly hour-long introduction. If you've never taken a dance class, or if you're looking to transition to the On2 style, this is the class for you.
8-9 p.m.: Intermediate On2 Footwork
Who needs to think when your feet just go? An exciting hour-long session of On2 shines.

9-10 p.m.: Intermediate/Advanced On2 Partnerwork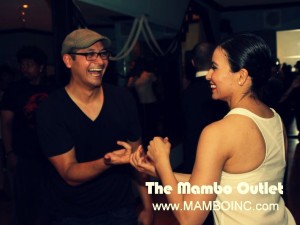 Expand your social moves library. This class will focus on the fluidity and technique of leading and following.
Each class is only $10 if you pre-register here, or $12 at the door (cash only).
Purchase any two classes and your entrance to the social afterward is FREE!
SOCIAL DANCING: 10 p.m.-1:30 a.m.
Join us and many of L.A.'s On2 dancers as we put our love of music and dance first and forget our troubles for the night.
$8 at the door (cash only)
$5 – Student Discount (must show valid school I.D.)
MUSIC:
DJ Mayimbe (Mambo On Wax) will spin his amazing collection of vinyl records. A lot of classic mambo and salsa dura to satisfy your soul—all in the vinyl definition.
REMINDER:
Please wear soft-soled or actual dance shoes so we can prolong the beauty and quality of the dance studio.